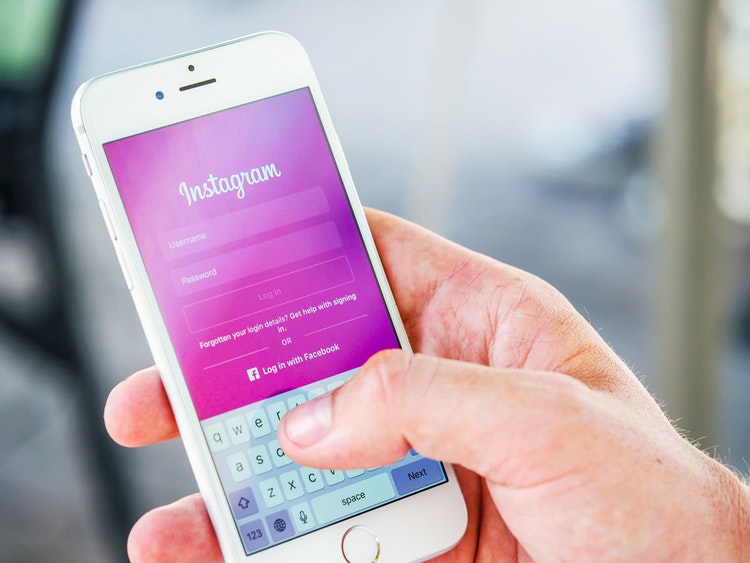 Whether you run a small business or a large one, social media presence is important to help grow your business. Social media marketing can be useful in so many ways.
Standing in 2017, social media does not require any introduction. You must have already realized by now that the reach of social media is massive and since majority of the earth's population spends at least 6 hours every day on the internet, it is needless to say how effective social media marketing can be, if it's done correctly. Well, more than 80 per cent of the small businesses use social networking sites such as Facebook, Twitter, LinkedIn, Instagram, Pinterest etc. to grow their business. If you are unaware of the significance of social media marketing till now, then how social media can help your business grow.
1) Social media is the most popular platform to endorse your brand
It does not require a rocket science to decipher that social media is quite popular among customers. As mentioned before, majority of the world population feeds on social media which means it reaches almost every existing and potential customer that uses social media on a day-to-day basis. You can start your social media marketing with Facebook first, which has more than 1.7 billion active users every month. In most of the cases, even the smallest of the businesses can benefit from having a significant presence on the most popular social media platform, i.e. Facebook. Once you are acquainted with how things work on social media, you can start building your image on other social media platforms as well.
2) Social media allows you to get the word out in a casual way
If you have not been alienated from the popular social media sites like Facebook or Twitter, you must have noticed that social media can be used to get the word out about anything the user desires. Unless it's spam or carries indecent content (in which case the site takes it down), social media platforms can be employed to inform people about your business. Besides, social media allows you to establish a relationship with your target audience, making it easier for you to track their responses and needs. Having an online presence can also allow you to grow your network. For instance, if someone has availed your product or service in the past, it will be easier for them to tell their friends and acquaintances about your services.
3) It is useful and cost-effective
The latest algorithms used in the social networks filter it for the consumers what they can see in their news feeds. In these circumstances, chances are that your organic content may get lost. Interestingly, the advertising features offered by the social networks are quite low and allow you to promote your content as well as special offers at a reasonable price. In fact, advertising on social media is quite cheaper than traditional advertising, and it has more reach than the other. If you are using social media advertising properly, it will be a cheaper way to reach more prospects, increase your audience and evolve your business.
4) Social media allows you to have an interpersonal relationship with your customers
The best way to improve your business is by knowing what the consumers want. Well, social media gives you to scope to know your audience, what interests them, and what they think about your services in particular (through feedbacks). It is a two-way communication. So, if you are asking your audience to share their thoughts, you also need to respond to their queries and suggestions to maintain a healthy relationship.
5) Social media defies age barriers
Your target audience can be people from a specific age group or perhaps your product serves everyone regardless of age differences. In both the cases, social media can be employed for marketing purposes. Studies have shown that more than 70% of the adults ageing between 30 and 49 use social media on a regular basis. Besides, it is more of a compulsory thing for every adult to have a social media presence since it is one of the easiest ways to stay connected with the friends and acquaintances. This also suggests that no matter what age group you target, there are high chances that you may reach them through social media platforms which will ultimately help you grow your business.
6) On social media your business is live 24×7
While your store might be open for a fixed amount of time every day, on social media, you are present 24×7. A study reveals that social media users in the USA check their social media accounts more than 15 times a day. A customer may visit your store once or twice in a week, while the chances of appearing on her news feed are much higher than that. Also, it is important to note that social media users are always active. So whether its 10 in the morning or midnight, there's someone or the other who can see your post, so use it wisely.
7) You can share plenty of information on social media
While search engines like Google is a better place to find information about a certain business or organizations, social media sites can also be used to put all the necessary information about your business. Unlike the search engines, you can update that information on daily basis, and you can also educate your audience about your latest activities, offers and discounts by posting them on the social media platforms. It's a great way to engage your consumers and if you want those posts can be indexed by the search engines so that when someone searches something similar to what you offer, it can appear in the results, increasing your reach by several times.
8) It can be a platform for your customer service
For small businesses, it can be little hectic to set up a separate customer service department, but you must realize that it is also one of the elementary factors that make a business successful. Well, on social media you have the option to create your own customer service for the business and provide instance assistance to your target audience. Nothing repels customer more than a lousy customer care service. So monitor your social media profiles and ensure no customer inquiry goes unnoticed.
9) Social media marketing can improve your email marketing game
As mentioned before, social media marketing has a better reach than most of the conventional forms of marketing, including email marketing. However, email marketing holds its own significance in educating target audience about your business on a regular basis. You can use social media to share your email newsletters and open up your content to a whole new set of the audience without making much effort. You can set a "join our newsletter list" button on your page which can do the trick.
10) Social media can be accessed everywhere
With the hike in the use of smartphones and tablets, it has become quite simple for the users to access social media platforms on the go. In fact, a study reveals that the majority of the social media users access their profiles from the portable devices (like smartphone, tabs, laptops, etc.). So if you are willing to grow your business using social media, it will be wiser for you to optimize your social media pages for mobile users. If your site is not smartphone-friendly, the prospects may turn their backs on you.
Social media marketing is the easiest and most viable way to promote your business. So if you haven't tried it yet, this is the perfect time to dive in. Create a social media presence for your business and be recognized by the customers easily.